If you are an Evernote user and also do a little or a lot of programming you probablly found yourself trying to figure out how to paste code into Evernote.
This Article applies to Evernote Web and Evernote Deskop.
If your not familiar with userscripts I suggest you check out Greasemonkey for Firefox and TamperMonkey for Google Chrome.
I wrote a few userscripts that help acomplish pasting code into Evernote and more.
It is two parts to be specific. the first part is enabling Evernote source code edit. If your are only interested int Evernote Deskop skip down to Enabling syntaxhighlige.in
Enabling Evernote Web
Enabling syntaxhighlight.in
Note: syntaxhighlight.in does not enable some of the other settings until you click out of the code box that you code is pasted into.
The final result is a nicely formatted code in your Evernote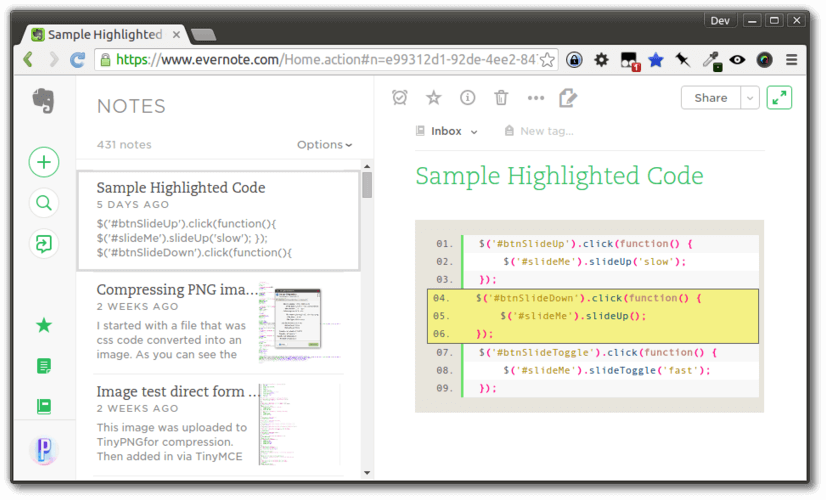 The Evenote Desktop Method
Figure 1:

Figure 2:

Figure 3:

Figure 4: