CounterPath's X-Lite helps you seamlessly transition from a traditional phone environment into the world of Voice over IP.
Unfortunately it only supports one account making it useful but cumbersome if you have more that one VOIP account. I got my hands on a nice lightweight piece of free software that allows you to use multiple VOIP accounts with X-Lite. The most fantastic part is all the software is free.
Will need to have X-Lite installed on your system, and then download and install X-Lite Swapper for the PC. Sorry no MAC version.
How to Use
1. To get started Started Launch "X-Lite Swapper" and you should see the screen as show in
2. Next you can click on "Swap & Launch" with the "<< No Change >>" option selected to start X-Lite if it is not already running. When the "<< No Change >>" option is selected the "Swap & Launch" Button will start X-Lite with the last configuration used.
3. Now you will want to save your current Profile into a new name so click on the Save tab of the "X-Lite Swapper" window. You should see
4.
Lets assume one of your current
VOIP
accounts is with
BroadVoice
and your
X-Lite
is already set up to work with
BroadVoice
. So next Type in "
BroadVoice
" or any other descriptive name you want into the Profile Name box as show in in
Save Profile
".
5.
Now that you have saved your first account we can continue to create profiles for the rest of our accounts. Open your
X-Lite
Settings and enter in all of the settings for your next account. We will asume that your next Account is from a Provider called Acanac. Once you have all your setting entered for Acanac close the
X-Lite
settings window and test your account. When you are satisified that Acanac account is working close
X-Lite
( I mean really close not minamize ) by Clicking on the "
SoftPhone
" Menu and then clicking on "
Exit
". By Exiting
X-Lite
completly you will comit the setting so that "
X-Lite Swapper
" can them. See:
6. Repeat step 3 and 4 to Save your new profile. This time however you will name your profile "Acanac" or any other descriptive name you want into the Profile Name box.
Final Notes
"X-Lite Swapper" can not switch profiles while X-Lite is running. I would also recommend Closing X-Lite before Saving a new profile with "X-Lite Swapper". I used X-Lite Version 4.1 Build 63214 for testing in this Article on Window 7 x64 Computer.
Download "X-Lite Swapper" Here
Figure 1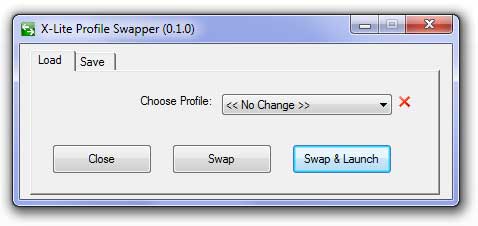 Figure 2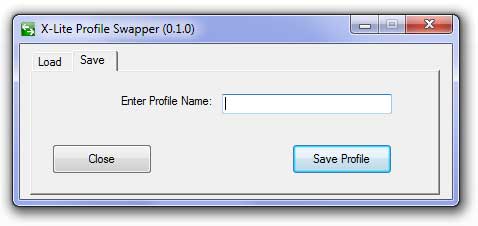 Figure 3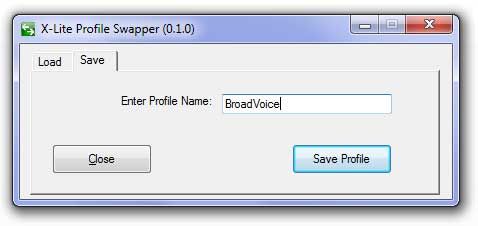 Figure 4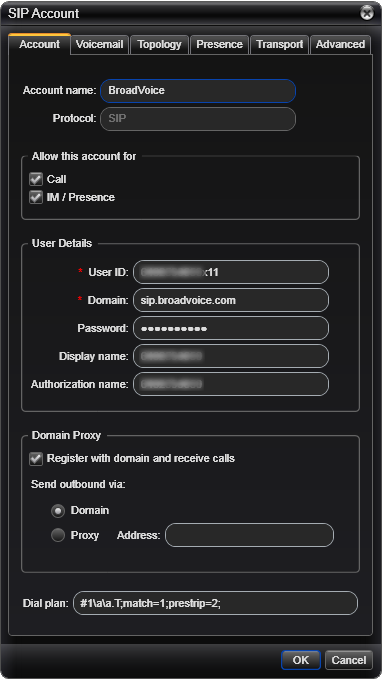 Figure 5